Relax. Play. Enjoy.
Welcome. Willkommen. Bienvenue. Maligayang pagdating. Bem-vindo. Karibu. Haykuykuy! Selamat datang. Bienvenido! Murakaza neza. Ongi etorri.
If you like the natural outdoors this is a place for you
Steep Rock, Manitoba is a Canadian Gem! On the shores of Lake Manitoba, Steep Rock showcases limestone cliffs and fresh water. The lake is home to several kinds of fish. Bring your rod! Steep Rock is a natural bay and has a floating wharf to fish from and jump in! In July swimming lessons are offered for children at all levels. It's a great place to learn how to swim in a natural setting. The Steep Rock area also includes a campground, hiking trails and local vacation rentals. Any questions? Email us: thesteeprock@gmail.com
We have a hammock with your name on it!
RENTALS: HOURLY ($12.50-$20.00) HALF DAY (4 HRS $30-$45) and FULL DAY (8 HRS $40-$65)

We offer burgers, ice cream treats, drinks and snacks!

We sell hammocks, shirts, bags and jewelry straight from South America!

TAX is included in all prices.
Picture Yourself Here...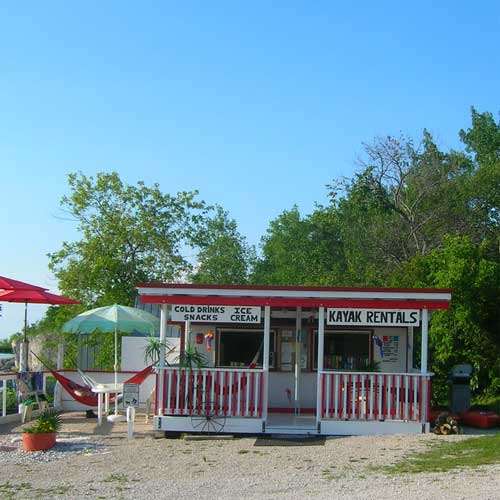 PETE'S PLACE
What we offer…
Our Kiosk offers ice cream treats, hot chocolate, coffee, tea, hamburgers and more! Also check out our hammocks and other items brought up from Central and South America!
SWIMMING
Cool off in the lake…
Swim! Jump off the floating wharf or paddle around the shore. In Steep Rock the shore is rocky. Water shoes are suggested…or drive 5 minutes to Steep Rock Beach for some sand!
RENTALS
We have something for everyone…
Double and single kayaks, canoes, paddle boats, and paddle boards. We provide life jackets and we are more than happy to give assistance if it's your first time out. Make sure you have sunscreen and water!